When
Monday, June 27, 2022 -
Where
BSL Thomas & Mack Moot Court Facility #151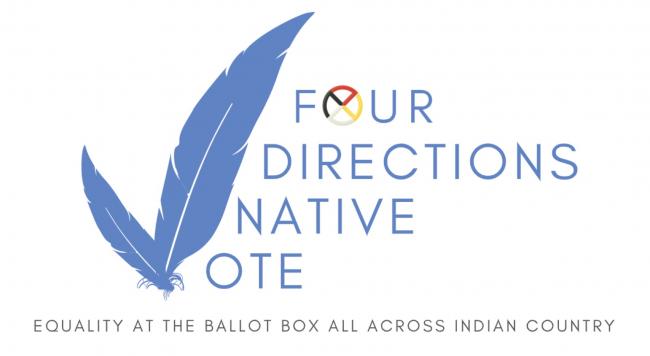 MONDAY, JUNE 27 and TUESDAY, JUNE 28TH
CLICK HERE TO REVIEW THE 2-DAY SCHEDULE AND REGISTER
Approved for 3 NEVADA CLE CREDITS
Four Directions Native Vote, the Native American Rights Fund, and the National Congress of American Indians will be sponsoring the Four Directions, Nevada Tribes and Indian Country 2022 Candidate Forum.
The two-day educational program and forum will be hosted at the William S. Boyd School of Law on the University of Nevada, Las Vegas campus. Along with speakers and panel discussions, candidates running for state office will discuss issues that affect Indian Country First Americans, including Native American infrastructure, health care, education, economic development, treaty obligations, and murdered and missing Indigenous women.
Please Visit The Registration Link for the Program, Speaker and Candidate Schedule
Zoom link:
https://us02web.zoom.us/j/83842428891
To register and/or to receive CLE credit, please click here.