Anne Traum
Associate Dean for Experiential Legal Education
Director of the Appellate Clinic, Co-Director of the Misdemeanor Clinic
Professor of Law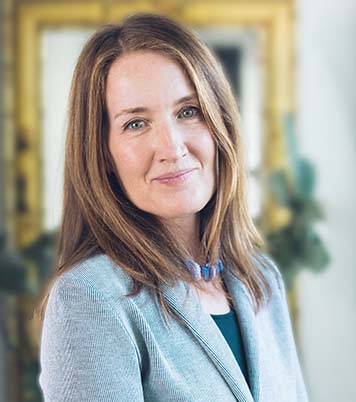 Areas of expertise:
Sentencing, Habeas Corpus, Criminal Law and Procedure, Appellate Law, Federal Courts
Bio:
Professor Traum is a leader in access to justice with a particular focus on helping and representing pro se individuals and advancing indigent defense reform. She teaches Federal Courts, Criminal Procedure, co-directs the Misdemeanor Clinic, and directs the Appellate Clinic. Her articles on topics ranging from federal courts, federal sentencing, guilty pleas, and constitutional law have been published in Cornell Law Review (forthcoming 2021), Cardozo Law Review, Hastings Law Journal, Howard Law Journal, Maryland Law Review, and Florida Law Review.
Professor Traum frequently involves students in her work, creating unique opportunities for them to understand access to justice issues and have a concrete impact:
She co-founded and co-directs the Misdemeanor Clinic (with Professor Eve Hanan), in which students represent individuals charged with misdemeanors in local courts at every stage of adjudication, including pre-charging, negotiations, trial, sentencing, and post-conviction. The clinic in Fall 2020 partnered with Fines and Fees Justice Center to assist indigent individuals resolve their court debts.

She chairs the Nevada Board of Indigent Defense Services, which supports the work of the newly-created Department of Indigent Defense Services (DIDS) in establishing statewide standards for and oversight of attorneys providing indigent defense. Professor Traum also leads a team of student volunteers in supporting DIDS through research and creating initiatives to incentivize law students to pursue careers in indigent defense in rural Nevada.

An expert appellate lawyer, Professor Traum founded the Appellate Clinic in 2009 and was instrumental in creating the Nevada Appellate Pro Bono Program in 2013. She frequently mentors and moots lawyers (including current and former students) who are representing indigent clients on appeal within the program, which has assisted more than 200 individuals since 2013.
Other Service and Honors:
Fellow, American Academy of Appellate Lawyers, elected 2020;

Nominated by President Obama to serve as U.S. District Judge for the District of the Nevada, 2016;

U.S. Court of Appeals for the Ninth Circuit: Pro Se Litigation Committee, since 2015; Lawyer Representative for the District of Nevada, 2013-2016; Appellate Lawyer Representative to the Ninth Circuit Court of Appeals, 2009-2011;

Appellate Litigation Section, Nevada State Bar: Chair-elect, 2020-2021; Pro Bono Committee Co-Chair, since 2015; Pro Bono Committee Chair, 2012-2015;

Nevada Supreme Court Access to Justice Commission, since 2011.
Professor Traum is a member of Temple Sinai in Las Vegas and serves as a regional board member for the Anti-Defamation League.
In the News