Linda Edwards
Emerita Professor of Law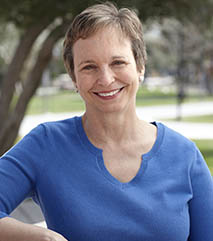 Areas of expertise:
Property Law, Legal Writing, Law and Rhetoric, Estates and Future Interests
Bio:
Professor Edwards joined UNLV Boyd School of Law in July 2009 after serving as Visiting Professor of Law in 2008-2009. Before joining the academy, Professor Edwards practiced law for eleven years. She then began her teaching career at the New York University School of Law, where she served as the Coordinator of the NYU Lawyering Program. Professor Edwards then joined the faculty at the Mercer University School of Law, where she was the Macon Professor of Law. At Mercer, Professor Edwards directed the legal writing program and taught in the areas of property, employment discrimination, advanced legal writing, professional responsibility, and legal reasoning.
Professor Edwards is a national leader in the fields of legal writing and legal education, have received the Teresa Godwin Phelps Award for Scholarship in Legal Communication; the Thomas F. Blackwell Award for her lifetime achievements in Legal Writing; the Rocky Mountain Legal Writing Award; and the Burton Award for Outstanding Contributions to Legal Writing Education. She was a Visiting Scholar at the Harvard Law School and Co-Sponsor of the Notre Dame Colloquia on Legal Discourse.
Professor Edwards has published five books and over twenty-five journal articles and book chapters in the areas of legal writing, estates and future interests, and legal education. She has served in a variety of capacities at the ABA; the American Association of Law Schools; the Association of Legal Writing Directors; and the Legal Writing Institute. Professor Edwards is a frequent speaker at national conferences, and she has served on the faculty of the Persuasion Institute's Advanced Training Program in Narrative Construction, sponsored by the Administrative Office of the U.S. Courts. Her most recent scholarship has focused on topics in legal education and on the intersection of narrative and law.
In the News