Linda Edwards
E.L. Cord Foundation Professor of Law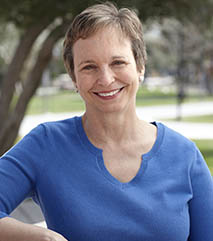 Areas of expertise:
Property Law, Law and Rhetoric, Estates and Future Interests
Bio:
Professor Edwards joined UNLV Boyd School of Law in July 2009 after serving as Visiting Professor of Law in 2008-2009. Before joining the academy, Professor Edwards practiced law for eleven years. She then began her teaching career at the New York University School of Law, where she served as the Coordinator of the NYU Lawyering Program. In 1990, Professor Edwards joined the faculty at the Mercer University School of Law, where she was the Macon Professor of Law. During her 19 years at Mercer, Professor Edwards directed the legal writing program and taught in the areas of property, employment discrimination, advanced legal writing, professional responsibility, and legal reasoning.
Professor Edwards is a national leader in the field of legal writing, having been awarded the 2009 Thomas Blackwell Award for her lifetime achievements in and contributions to the field. She has published a number of articles and five books in the areas of legal writing, property, and legal education. and she has served in a variety of capacities at the ABA and the American Association of Law Schools. Professor Edwards is a frequent speaker at national conferences, and she has served as a faculty member for the Persuasion Institute's Advanced Training Program in Narrative Construction, which is sponsored by the Administrative Office of the U.S. Courts. She is currently working on a series of articles on the intersection of narrative and law and an article about the famous "Brandeis Brief." Her most recent article, "Telling Stories in the Supreme Court: Voices Briefs and the Role of Democracy in Constitutional Deliberation," will appear at volume 29 of the Yale Journal of Law and Feminism.
In the News