Publications - Lori D. Johnson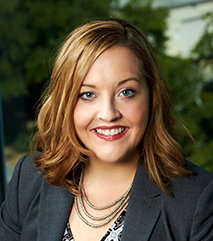 Articles
Lori D. Johnson, Redefining Roles and Duties of the Transactional Lawyer: A Narrative Approach, 91 St. John's L. Rev. 101 (forthcoming 2018).
Lori D. Johnson et al., Approaches to Incorporating Research Instruction Into Transactional Skills Courses, 18 Tenn. J. Bus. L. 635 (2016).
Lori D. Johnson, The Ethics of Non-Traditional Contract Drafting, 84 U. Cin. L. Rev. 595 (2016).
Lori D. Johnson, Say the Magic Word: A Rhetorical Analysis of Contract Drafting Choices, 65 Syracuse L. Rev. 451 (2015).
Jean Whitney et al., Across the Curriculum: Integrating Transactional Skills Instruction, 14 Tenn. J. Bus. L. 383 (2013).
Lori Delaney, Flores v. Southern Peru Copper Corporation: The Second Circuit Fails to Set a Threshold for Corporate Alien Tort Claim Act Liability, 25 Nw. J. Int'l L. & Bus. 205 (2004).
Practice Oriented Publications
Lori D. Johnson, Opinion & Dissent: Magic Words, Mich. Bar J., Nov. 2016, at 1.
Lori D. Johnson, Effective Contract Drafting: Indentifying the Building Blocks of Contracts, Nev. Law., Oct. 2013, at 24.
Lori D. Johnson on the Scholarly Commons