Robert Correales
Professor of Law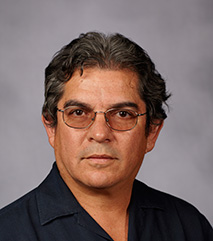 Areas of expertise:
Employment Law, Tort Law, Worker's Compensation, Evidence, Employment Discrimination Law
Bio:
Professor Correales earned his J.D. in 1991 from the University of Kansas School of Law and an LL.M. from the Georgetown University Law Center in 1993, where he served a two-year teaching fellowship. As a fellow at Georgetown's Institute for Public Representation, Professor Correales participated in clinical teaching of law students in the fields of disability law, communications law, and environmental law. From 1993 to 1998, he served as Assistant Dean at the University of Wisconsin Law School for student and academic affairs and taught a seminar on Law and People with Disabilities and an undergraduate course in the Behavioral Science and Law Program. Professor Correales has served on the Board of National Hispanic Bar Association, and currently serves as Legal Defense Co-Chair of the Nevada Faculty Alliance, the state chapter of the American Association of University Professors. Professor Correales enjoys playing tennis and coaching soccer.
Professor Robert Correales was selected to begin serving as the first UNLV ombuds starting January 1, 2013. See link for more details. http://www.unlv.edu/president/ombuds
Professor Correales teaches Torts, Employment Law, Evidence, Employment Discrimination Law and Worker's Compensation.
In the News