Thomas Main
William S. Boyd Professor of Law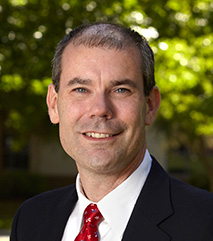 Areas of expertise:
Civil Procedure, Conflict of Laws, Evidence, Remedies, and Transnational Litigation
Bio:
Professor Thomas Main is a leading figure in the field of civil procedure. His books have been published by Aspen, Foundation, West, and Oxford University Press. One of these books, Civil Procedure: Doctrine, Practice, and Context, is now in its sixth edition, and is one of the most popular casebooks in the field.
Professor Main's scholarship appears in the University of Pennsylvania Law Review, the Washington University Law Review, the Notre Dame Law Review, the Ohio State Journal on Dispute Resolution, the American Journal of Comparative Law, and other respected journals. Most of his scholarship explores the history of procedure and the interaction of formal and alternative methods of dispute resolution.
Professor Main is a former Chair of the Civil Procedure Section of the Association of American Law Schools. He is also an elected member of the International Association of Procedural Law and the American Law Institute. Prior to entering academia, he clerked for Judge Ruggero J. Aldisert of the U.S. Court of Appeals for the Third Circuit, was an associate in the trial department at the law firm of Hill & Barlow (Boston, MA), and was the associate general counsel of Platinum Equity (Los Angeles, CA).
Professor Main is the founder and host of the Civil Procedure Podcast at www.civilprocedure.com
In the News