Course Description
This course will go over a basic understanding of gaming law and the regulatory schemes used by gaming operators, manufacturers, distributors and vendors. This course will focus on understanding gaming business and operations from the operator and consumer perspective, and will go over the myriad of legal and practical issues faced by businesses, executives, board of directors, and legal counsel (in-house and outside) face on a daily basis.
The course includes William Buffalo and some of the most experienced and well respected professionals in their fields discussing, candidly and in depth, the day to day legal issues facing gaming operations and operators.
Participants include:
Cynthia Hays, Chief Compliance Officer, Betfred
Cheryl Kondra, Chief Audit Officer, TSC
Jack Godfrey, Member Corporate Compliance Committee, Everi Holdings Inc.
Kevin Mullally, Vice-President of Government Relations and General Counsel for Gaming Laboratories International (GLI)
Troy Stremming, President and CEO of AdAstra Strategies
A.G. Burnett, Partner at McDonald Carano and former Chair of the NV Gaming Control Board
Tim Donovan, Former EVP, General Counsel and Chief Regulatory & Compliance Office, Caesars Ent., Inc.
Carl Sottosanti, Executive VP and General Counsel, Penn National Gaming (retired)
Gerald Einsohn, Former VP, Labor Relations, Hilton Worldwide Holding, Inc.
Faculty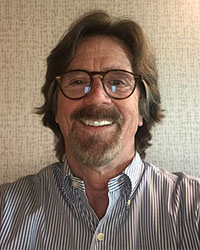 William Buffalo has practiced law for forty-six years, thirty of which were in the hospitality and casino entertainment industry. Beginning in 1986, he managed litigation for Holiday Corporation and is various subsidiaries, including Holiday Inn, Embassy Suites, Hampton Inn, Homewood Suites and Harrah's. In 1992, he became the responsible attorney for all of Harrah's development and operations related to Tribal Government Gaming. Buffalo was also managing the legal services related to the operation of all of Harrah's/Caesars domestic and international operating subsidiaries. During his time at Harrah's he also served as Chief Regulatory Compliance Officer, Interim General Counsel, and a member of the corporate compliance committee. After Harrah's Buffalo served as VP and Counsel for Pinnacle Entertainment (now Penn National Gaming) where he was lead inside counsel on the company's investment in an integrated resort in the Republic of Vietnam as well as a number of Pinnacle's domestic casino and horse racing properties. Buffalo continues to consult with tribes including assisting with the drafting of legislation for the Eastern Band of Cherokee Indians which restructured how the Tribe provides legal services to the government and its citizens.
Topics Covered
Privilege License
Compliance Programs
Anti Money Laundering(AML) and Know Your Customer requirements(KYC)
Licensee Initiative and Investigations
Due Diligence and Pre-Association Compliance
Day-to-day operational matters of in-house and outside counsel
Organized Labor and Collective Bargaining Agreements, and more