Faculty and Staff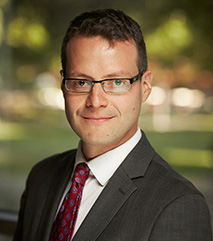 Max Gakh, JD, MPH, serves as Assistant Professor in the UNLV School of Public Health and Associate Director of the UNLV Health Law Program.  Having worked on public health law issues with government officials and public health professionals, his research focuses on the intersection of law and public health and explores how legal mechanisms can improve (or hinder) the health of entire communities. Professor Gakh's research has examined the government's legal authority to address public health problems, law-based approaches to reduce chronic disease, and legal issues critical to preparing for an epidemic or other public health emergency. One of his recent grant-funded projects involved collaborating with community partners to study the possible health effects of full-day kindergarten.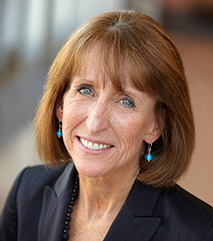 Leslie Griffin, JD, PhD, serves as the William S. Boyd Professor of Law at Boyd School of Law. Professor Griffin, who teaches constitutional law, law and religion, and bioethics and the law, is nationally and internationally recognized for her interdisciplinary contributions to the law, ethics, medicine, and religion literatures. She is author of the Foundation Press casebooks, Law and Religion: Cases and Materials (4th edition, 2016) and Practicing Bioethics Law (2015) (with Joan H. Krause). Recent articles include A Word of Warning from A Woman: Arbitrary, Categorical, and Hidden Religious Exemptions Threaten LGBT Rights, 7 Ala. C.R. & C.L.L. Rev. 97 (2015), and The Catholic Bishops vs. the Contraceptive Mandate, 6 Religions 1411 (2015). Professor Griffin's rewritten opinion about the abortion funding case, Harris v. McRae, 448 U.S. 297 (1980), was recently published in Feminist Judgments: Rewritten Opinions of the United States Supreme Court (Linda Berger, Bridget Crawford & Kathryn Stanchi eds., Cambridge University Press 2016).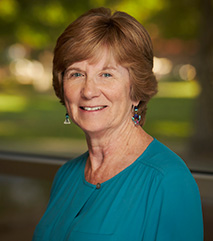 Ann McGinley
, JD, serves as the William S. Boyd Professor of Law at Boyd School of Law. Professor McGinley is a leading expert in issues that lie at the intersection of health law and employment law, with a special focus on the interpretation and enforcement of the Americans with Disabilities Act in the workforce. She is the co-author of 
Disability Law: Cases, Materials, Problems
 (with Laura Rothstein), a widely used casebook that focuses on federal disability laws and their application in education, employment, state and local governments, and places of public accommodation. Professor McGinley also has authored a number of law journal articles addressing disability and other health- and employment-related issues. She is a frequent speaker on the disability law obligations of medical schools, hospitals, physicians' offices, and other health care institutions.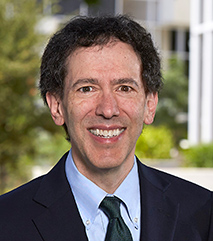 David Orentlicher
, MD, JD, is the Cobeaga Law Firm Professor of Law and Director of the UNLV Health Law Program at UNLV William S. Boyd School of Law. Nationally recognized for his expertise in health law and constitutional law, Dr. O has testified before Congress, had his scholarship cited by the U.S. Supreme Court, and has served on many national, state, and local commissions. A graduate of Harvard Medical School and Harvard Law School, Dr. O is author of
Matters of Life and Death
and co-author of
Health Care Law and Ethics
, now in its 8th edition. He has published numerous articles and essays on a wide range of topics, including health care reform, physician aid in dying, reproductive decisions, affirmative action, and presidential power. Dr. O's work has appeared in leading professional journals, such as the
New England Journal of Medicine and the Journal of the American Medical Association (JAMA), as well as in the New York Times, Time, USA Today, CNN Opinion, the Chicago Tribune
, and other major newspapers. He previously directed the American Medical Association's Division of Medical Ethics, where he drafted the AMA's first patient's bill of rights, and between 2002 and 2008, Dr. O served in the Indiana House of Representatives, where he authored legislation to promote job creation, protect children from abuse and neglect, and make health care coverage more affordable.
Adjunct Faculty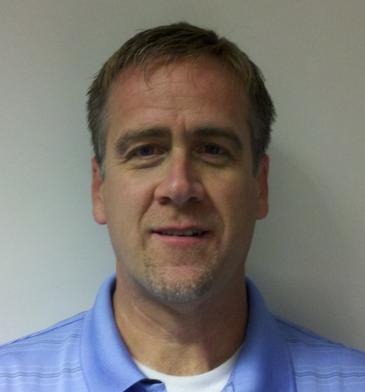 Glen Stevens, JD, is Senior Associate General Counsel, United Healthcare‐Nevada Market. He serves as legal counsel to UHC-Nevada senior management to support commercial, Medicare, and Medicaid lines of business. He also supplies legal support for the general managed care operations provided directly at the United Healthcare Las Vegas campus, including support to: sales, finance, member services, group services, IS programs, network, litigation, and medical management. Prof. Stevens joined United Healthcare (then Sierra Health Services) in 1998 as Director, Legislative Programs, Government Affairs and Special Projects. In that role, he lobbied full‐time on behalf of all company healthcare and insurance organizations, including bill drafting, preparing and presenting testimony, impact analysis, and managing implementation. Prior to joining United Healthcare, Prof. Stevens worked in private practice for a large law firm in Des Moines, Iowa where he oversaw a health law practice group that represented a number of for-profit and non‐profit provider organizations and payer entities. He has been a part-time instructor with the University of Nevada- Las Vegas School of Public Health, Department of Health Care Administration and Policy teaching health law and managed care courses since 2010. In addition, Prof. Stevens currently serves on the State of Nevada Supreme Court's Access to Justice Commission.