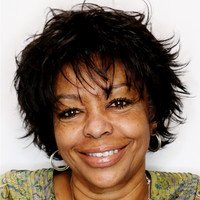 Since 2013, Southern Nevada Health District General Counsel Annette Bradley has supervised and mentored Boyd Law students in an externship at the Health District's Legal Department. Since the Health District is comprised of four divisions (i.e., Clinical Services, Community Health, Environmental Health, and Administration), students working with Ms. Bradley encounter a range of legal issues in real-time. They have assisted the Legal Department with legal research and writing projects across public health topics, Health District hearings, isolation and quarantine guidance, contract drafting, corporate compliance, and employment matters.
"I most enjoy their energy and desire to learn – particularly about public health," said Ms. Bradley. "Boyd students have both a tangible and intangible impact on the community. Students come to understand and appreciate the myriad ways public health impacts the daily lives of everyone. When they leave the Health District, they leave as public health ambassadors."
Ms. Bradley is an active member of the UNLV Health Law Program Board of Advisors. She is an experienced health attorney who handles legal issues that arise in both the public health and healthcare delivery systems. Before joining the Health District, she served as Risk Manager and inhouse counsel at the University Medical Center, which is Clark County's public hospital.
Ms. Bradley also supports the UNLV Health Law Program's curricular offerings as a frequent guest lecturer in the Public Health Law course, where she shares her perspective on the practice of public health law.