Wednesday, November 21, 2018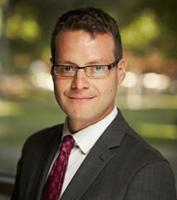 This month, Professor Max Gakh discussed his recent research on executive orders at the 2018 Annual Meeting of the American Public Health Association (APHA) in San Diego, California. In an analysis completed with colleagues and students, Professor Gakh has considered how executive orders are used at the state level to address public health. The project examined orders issued by governors across the country over a seven-year period and examined their characteristics to identify patterns. The team's finding that state executive orders are often used to direct and manage government suggests that in some states, executive orders may help address health problems that necessitate governmental action.
The APHA annual meeting brings together academics and public health professionals from across the country. Professor Gakh's presentation was part of a "hot topics" session on "Current and Emerging Issues in Health Law.