Boyd Law School Alumnus Wins National Legal Writing Award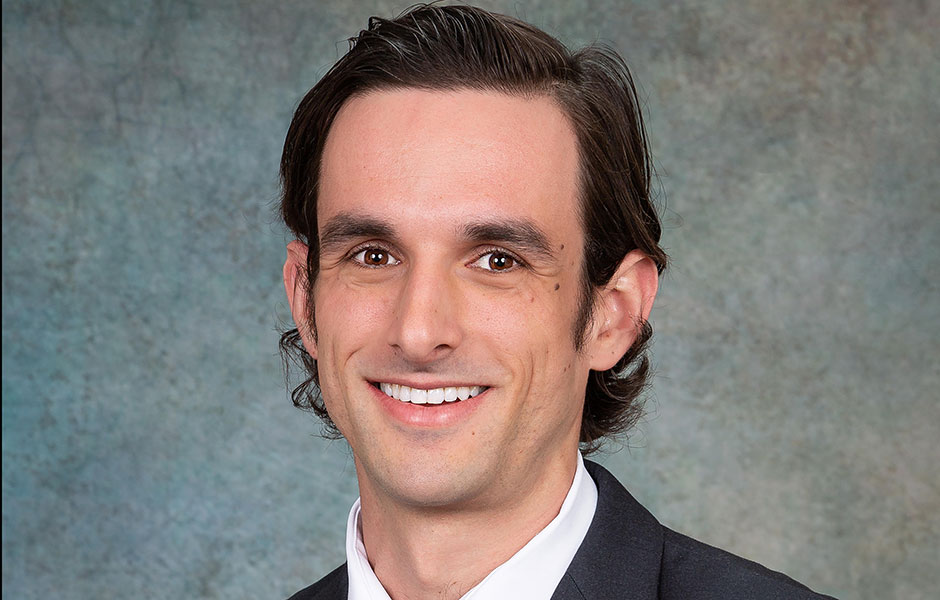 Alumnus Travis Studdard ('22) won a Law360 Legal Writing Award from the Burton Awards for his article, Riling Up As Recommendation: How Commission-Free Brokerages Recommend Active Investing to the Public. Travis is the first student from the William S. Boyd School of Law to be awarded this honor.
Travis wrote the article in a directed research course under the guidance of Professor Benjamin Edwards. Travis submitted it in the 2021 James E. Beckley National Competition by the Public Investors Advocate Bar Association (PIABA) and won first place.
After Travis won the competition, Professor Edwards decided to recommend him for the Burton Awards.
"After he brought home that national win, it was an easy decision to nominate him to our legal writing faculty as the person we should put forward for a shot at a Burton award," Professor Ben Edwards said. "Travis worked incredibly hard on a complex topic that is still on the SEC's (U.S. Securities and Exchange Commission) rulemaking agenda."
Professor Kathryn Stanchi was Travis's first-year legal writing professor in 2019 and was thrilled when she found out about his award.
"I remember Travis as a hard-working, smart, and good-natured evening student," Professor Stanchi said. "I'm always amazed by evening students who work full time and then come to law school. I remember particularly that Travis took feedback very well. This award is a confirmation that Boyd, and its writing faculty, are producing some of the best student legal writers in the nation."
This prestigious recognition is granted in association with the Library of Congress, presented by lead sponsor Law360, and co-sponsored by the American Bar Association. Since 1999, the Burton Awards have been praising excellence in the legal profession, including writing, reform, public service and interest, regulatory innovation, and lifetime achievements.
According to William Burton, the founder and chair of the awards program, "The winners are truly exemplary, technically skilled, and effective writers. The authors have set a new and even higher standard of excellence."
Only 25 writers were selected from nominations submitted by the nation's top law schools. The committee responsible for the selection process included judges and law school professors from esteemed institutions such as Harvard Law School, Georgetown Law Center and UC Berkeley Law School.
###
ABOUT UNLV WILLIAM S. BOYD SCHOOL OF LAW
Established in 1998, the William S. Boyd School of Law at the University of Nevada, Las Vegas has nearly 400 students and offers three juris doctor degree programs: a full-time day program, a part-time day program, and a part-time evening program. The school also offers a Master of Laws (LL.M.) in Gaming Law and Regulation and three dual degree programs: the J.D./MBA, J.D./M.S.W., and J.D./Ph.D. It is fully accredited by the American Bar Association and is a member of the Association of American Law Schools. For more information about UNLV Law, please visit law.unlv.edu and stay connected on Facebook, Instagram, and Twitter.