Friday, September 17, 2021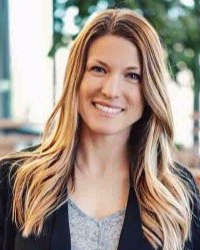 What drew you to the Supreme Court of Nevada and what do you like most about your work there?
Ahead of the pandemic, and the professional shuffle that it triggered for many 2020 graduates, I did not plan to clerk. But a rare position opened late in the year, and it felt like kismet. I interviewed and had the opportunity to join Justice Pickering's team at the Supreme Court of Nevada. I could not have foreseen how much I would love this position and these people. Most of all, I enjoy the recursive research and writing processes that we undertake with each case. I also enjoy deep diving into a wide variety of legal subject areas and discussing the nuances of those topics with Justice Pickering and my colleagues; the mentorship is truly unique and irreplaceable. It is fascinating and fulfilling to be a part—albeit a small one—of creating Nevada precedent.
What was the toughest lesson you've learned so far in your career?
Both in my current and pre-law-school careers the most difficult lesson that I have learned is to openly accept feedback without judgment and accept when I am wrong. It is unrealistic to get things right the first time, every time. And being a perfectionist (like so many others in this field), I struggled with feeling ashamed of being wrong or making a mistake. But I thankfully have learned that feedback is a gift, and I continue to work on developing an open ear and mind to anyone who is willing to offer such feedback. In the words of great master Yoda, "the greatest teacher, failure is."
What drives you to push through difficult times?
In a former life, I was a collegiate athlete, and I heavily rely on my athlete habits in difficult times. In those times, I triage professional and personal tasks to be as focused, attentive, and timely as possible. Whether pushing through overtime or working late to meet a deadline, the principle is the same—put one foot in front of the other and make it happen.
Favorite Television Show?
Star Trek, in all forms.