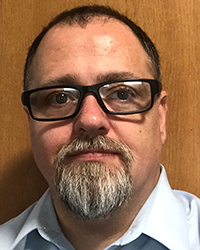 Tell us about a bit about your recent life and career changes.
I recently relocated with my family from Las Vegas to Ashland, Wisconsin, which is on the south shore of Lake Superior. Ashland has about 8,000 people and is the largest town in about a fifty-mile radius.

How goes the transition to small-town life?
It has been a big change going from being a partner at a 200+ attorney national firm to practice in a three-attorney, general practice firm in a small town. It has been an even bigger change for my wife, Boyd founding faculty Professor Jennifer Gross, to go from being a law librarian at Nevada's largest law library at one of the country's top-ranked law schools to an Assistant State Public Defender representing clients across a number of counties. I like that we now routinely bump into each other in various courthouses across northern Wisconsin as opposed to in the library.

What is one big between your practice in Las Vegas versus practice in a small town?
You would be surprised how robust the barter economy remains in places like this. Lots of folks are cash-strapped but have goods and services to offer. Let's just say that when I practiced in Las Vegas, the opportunity to provide contract review in exchange for a day-long dogsledding tour never arose.

Any advice for people considering small town practice?
Small towns tend to be desperately underserved by lawyers. You may not be able to charge the rates you can in Las Vegas, but the lower cost of living (and real estate) offsets that nicely as does the calmer pace of life. If you are a new attorney with a desire to establish a practice in criminal law, a gig with a small town public defender's or district attorney's office will offer lots of experience and possibly a route to early forgiveness of student loans. If you are a more established attorney who is looking to shake things up, relocating to a small town and starting a practice there may be a more satisfying and meaningful mid-life crisis response option than buying a sports car.