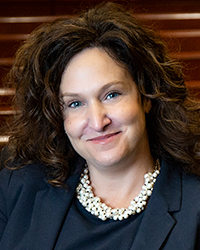 Tell us about a moment in your career or during your time as a student when someone showed you unexpected kindness. How do you pay it forward today?
I have encountered many individuals throughout my career who have mentored me and shown me much kindness along the way. I consider myself extremely fortunate.
My three years at the law school were the foundation for an amazing and fulfilling career. I had the privilege of attending a law school where the professors not only knew my name, but who cared deeply about their students and how to help them navigate difficult times. The first individual who always comes to mind is Frank Durand, Associate Dean for Student Affairs—the first friendly face I came into contact with as a student. As it turned out, there were many others that followed. In addition to their kindness, they encouraged my growth and development. Most importantly, they instilled in me the importance of giving back to my community and the role the attorney can play in that process.
Not surprisingly, that foundation led to a career in public service at the Federal Public Defender Office. For the last fifteen years, I have found my career to be an extremely fulfilling one, surrounded by incredible mentors, lasting friendships, and passion for the work we do. I learned it is up to those of us who have benefited from this kind of mentorship to provide it to those who will follow, and to instill confidence in them by pointing out how others will come to rely on their contributions.
Today I mentor students through programs such as Huellas, designed for Boyd Law School's La Voz program, and Nevada State Bar's Transition into Practice Program. In 2017, I was chosen Nevada's Federal Public Defender of the Year. I was selected to receive the Boyd School of Law Alumni Leadership Award and the National Association Criminal Justice Karen Winkler Dedicated Service Award in 2016.