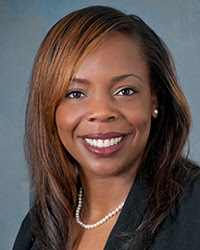 Tell me about the best moment of your career so far?
Barbara Buckley reached out to me and asked that I take on a case that was dear to her. Two young girls had been placed in protective custody after wandering away from their grandmother's home. When the mother sought to regain custody, the girls were not returned to her because of concerns that her health prevented her from properly caring for them, as her movement was limited significantly, requiring the use of a wheelchair. I fought for the girls to be reunited with their mother. After a trial and the court's ruling that the girls be returned immediately to their mother, I escorted mom to Child Haven to get her children back. When the girls were released and saw their mother, their tiny faces lit up. When they ran to her, she scooped them up into her lap and did not let go. As I watched the three of them cry happy tears, I struggled not to cry. But I did. When I witnessed the mother ride independently out of Child Haven in her wheel chair with her two children on her lap, retrieve their car seats from the trunk, strap them in, and seat herself in the driver's seat, all in a matter of minutes with no assistance, I knew things had been set right. And it felt good.
What drew you to Pisanelli Bice and what do you like most about your work there?
As a law clerk for Chief Justice Douglas in the Supreme Court of Nevada, I was exposed to Pisanelli Bice's (PB) work. Through my observations, I determined that the firm's standard for excellence in commercial litigation, as reflected in their work product, was the standard with which I wanted to associate myself. I further recognized that PB was often at the center of many high profile, precedent-setting cases. I decided that PB was exactly where I wanted to be. Here, I get to think about important questions with long-ranging impact; and for me, that is a good time. But equally as enjoyable is a front row seat to watch the best in the game work.
You're involved in a lot – private firm life, community-service, raising young children, coaching. How do you keep everything balanced and organized?
First and foremost, everything is not balanced and organized. To the extent that it is, I would attribute it to strategizing about how I spend my time. For instance, I tend to map out my time, even my downtime. As an example, I have a 5-month-old baby girl, so I am often sleep deprived. When I get to a point where I know I cannot operate intelligibly or efficiently anymore without a nap, I make time for one. But I set a timer so that I do not lose the day. Ideally, sticking to a time map means putting other ideas, impending obligations, and to-do list items in a box until their time, but such an effort can prove to be challenging.
What do you enjoy in your off hours?
Spending time with my family, including my other half, Antoine, and my three children: Braylyn, 11, Brevyn, 4, and Brielle, 5 months. We fill much of our time with practices and lessons. Whether basketball, boxing, soccer, football, or swimming, we like to stay busy. Sometimes, I even get to coach.
What's something important you are working on?
My mother, LaChel Burton, and I are hosting the First Annual Black History Read-A-Thon at Rainbow Library in the Meeting Room on Sunday, February 24, 2019. The event is free to the public and open to people of all ages. Attendees will take a dive into diverse forms of black literature, including books, magazines, and newspapers that span over 100 years of work and a variety of topics, appropriate for both child and adult readers.