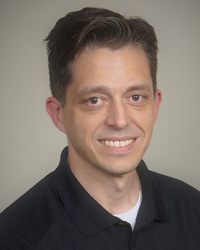 Do you have certain memories about law school that you want to remember?
I had some great ah-ha moments. One of the most memorable occurred two years after taking Constitutional Law. After spending a research summer in India, I ran into a group of friends and professors in the hallways of Boyd. My research focused on the intersection of non-governmental organizations ("NGO"), developing nations, and natural/social/legal rights. While in India, I attended an evening event at the Alliance Française in Delhi, featuring a puppet show performed by the puppeteers of Galli Galli Sim Sim (Indian version of Sesame Street). This NGO sponsored the puppet show to assist the Indian government in promoting a balanced diet and milk consumption. At the same time, the government was battling unscrupulous milk sellers who were cutting, or filling, milk with non-milk products like glue,paint,or bleach. As a result, people were dying from ingesting the filled milk. After listening to my story, my Con Law professor remarked, "Oh, like Carolene Products." And I thought, I was so focused on footnote 4, I failed to realize what Carolene was actually about--a developing nation struggling to understand the role and reach of its own government.
What do you enjoy in your off hours?
Inclined playfield amusement devices.
What drew you to Churchill Downs and what do you like most about your work there?
I am excited to be part of a multi-jurisdictional,Kentucky-based operation. My previous gaming jobs were Nevada-centric, which provided the world's best education and prepared me for life's next big adventure. Four years later, here I am in Louisville helping pioneer a trail of discovery for legal online casino and sports betting. Fun trivia: Louisville was also the first stop for Lewis and Clark's Corps of Discovery.
Do you have a motto and what is it?
Interested is interesting. Curiosity is contagious. Passion is persuasive.