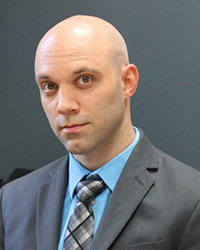 What brought you to the UNLV Boyd LL.M. Program?
I had been laid off during the last recession and spent 10 years bouncing between contract positions. I decided that I needed something to separate myself from other job applicants and the Gaming Law LLM at UNLV really jumped out to me. The faculty are all highly accomplished and recognizable figures in Gaming who clearly enjoy sharing their experiences. They also maintain strong ties to the industry and there were many opportunities to converse with guest speakers in class and at local events.
How have your experiences at Boyd brought you to where you are today?
I had the good fortune to extern at the Nevada Gaming Control Board where I performed research and writing on a variety of topics in gaming. After graduation I secured a job with the New Hampshire Lottery as their first Director of Sports Betting. The LLM was a truly immersive experience into a growing industry and I can't thank everyone involved enough for where I am today.