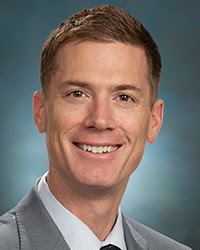 What do you wish you would have learned at the beginning of your career?
To not take things personal and to pause before responding to something that bothers you. Even though people gave me this same advice, it was difficult early in my career to not take a bad letter from opposing counsel, or a bad ruling from the judge, personal. Likewise, it was difficult to not immediately respond to nasty letters or emails. Generally, nothing good comes from lawyering with a grudge or by immediately and emotionally responding to negative letters/emails. Part of our jobs as lawyers is to help take the emotion out of tense situations — to look at things objectively and logically. That said, as a lawyer, especially as a litigator, you have to be able to handle contentious situations. It takes time and patience to learn how to be unaffected by those situations once they are over. Not taking things personal makes you a better lawyer and is better for you and your family's sanity.
What was the toughest lesson you have learned so far in your career?
That you will need to reinvent yourself probably 4 or 5 times over the course of your legal career. Starting out, I thought legal careers were pretty linear — that you find an area of focus as a lawyer and, over time, become somewhat of a specialist. Almost fifteen years in, I realize that, even if you are still practicing the same area of law as your initial focus, you still need to reinvent yourself as a lawyer because clients change, trends change, and the practice of law changes. What worked during the first five years of your practice may not work for years five through ten. Work in a certain area of your expertise may ebb, so you have to become an expert in something else. You must adapt and adjust. It is a frightening reality, but also what keeps our jobs interesting.
What drew you to Lewis Roca Rothgerber Christie ("LRRC"); and what do you like most about your work there?
I was drawn to LRRC by an opportunity to gain a lot of experience early in my career by working for a successful partner with exceptional clients. A lot of firms with 300 plus lawyers do not give their first, second, or third year associates much opportunity to gain meaningful experience. I was given as much as I could handle and took advantage of it. I was mentored, but I was also forced to constantly work outside my comfort zone. That is where the growth occurred. So much of our confidence as lawyers comes from experience. Our firm does a great job of recognizing that and helps our young lawyers gain the experience they need to learn and develop — whether that comes through large matters, small matters, or pro bono opportunities.
What is your favorite thing about living in Colorado?
Pretty much everything. Denver is a great city, and I try to take advantage of everything it has to offer. Denver is very balanced by offering something for everyone — whether that is the culinary scene, performing arts, or professional sports. And, of course, the mountains are amazing and offer so many opportunities for adventure in all seasons.

Any business advice you would give to someone just starting in the profession?
The practice of law is all about reputation and relationships. When you are just starting your practice, focus on being exceptional at what you can control: your work product. I would say 75 percent of being a good lawyer is just effort and preparation. Producing high-quality work will jump start your reputation. From there, get to know as many judges, lawyers, and potential clients as possible. Over time, the reputation you develop will reflect the relationships you created along the way.