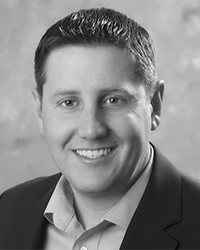 What is the highlight of your career with Allegiant Air so far?
A career is made of highs, lows, and creamy middles – as the highlights are (naturally) the best part, I have two to share.
First – the opportunity to testify before the Florida Legislature and the Florida Department of Taxation as I argued that Allegiant met the requirements to receive a jet-fuel tax abatement. Initially, neither group was receptive. However, after twelve months of effort (and a lot of time in Tallahassee), our application was approved. This resulted in significant tax savings to the company and allowed the airline to grow in Florida faster than originally forecast.
Second — the opportunity to be an active participant in Allegiant's growing partnership with Make-a-Wish ("MAW"). From serving on the Board of Directors for MAW of Southern Nevada — to overseeing the build out of The Wishing Place (the headquarters for MAW Southern Nevada on Allegiant's Las Vegas campus) — I have come to love this organization and its people. (Allegiant leases these offices to MAW for the very reasonable sum of $1 per year!) In March of 2018, Allegiant will fly its one-thousandth Wish Kid to the destination of their dream — which will surely be another highlight for me!
What are your words to live by?
"Never let a problem to be solved become more important than a person to be loved."
What do you enjoy in your off-hours?
With four kids, my wife and I do not have many "off-hours" as we stay pretty busy. But, we love to travel and all six of us love to ski, so we try to spend as much time as we can on the slopes. Of course, if you asked my kids about my hobbies, they would tell you that I love to yell at the TV during football season and during Utah Jazz basketball games — and there is certainly some truth to that observation.