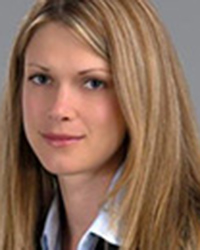 Tell us about your legal career.
I work for two firms: Bighorn Law (a.k.a. Morris Anderson) and Filevine. In 2011, while driving to work, my car was struck by a speeding semi-truck that ran a red light. Nathan Morris became my attorney for the ensuing personal injury lawsuit. After four years as his client, he suggested I might as well work at his firm since I spent so much time there! The day of that collision turned out to be one of the best of my life because it led me to where I am now. Another four years after that, Nathan's business partner, Ryan Anderson, asked me to spend half my time as General Counsel for the legal software company Filevine, which was such an honor.
For me, it's not so much about the type of law you practice or your position within a firm: it is all about those with whom you work. As a lawyer, you will spend the overwhelming majority of your awake hours with your co-workers, not your family or friends. If you enjoy and respect those people, you will love your work and your life.
Any business advice you would give to someone just starting in the profession?
To new women attorneys in particular, I would say don't give up your power. Stand your ground. Don't let men interrupt you or start mansplaining. Don't let male associates, bosses or partners convince you that their value to the firm is greater than yours or that you should share more of your fees. Leave bad work relationships early. Find solidarity with other female lawyers early on, and speak up when you see them being treated poorly, too.
Tell us about a case that you are particularly proud of.
I am very proud of all the collective actions I have been a part of, from mass tort lawsuits against pharmaceutical companies to class actions against Nevada strip clubs. Each has been a David versus Goliath battle. The courage of my clients to knowingly go into such a fight is inspirational. It has always been important to me that everyone have a voice in our judicial system.