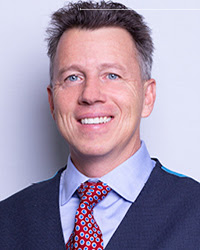 How did Nevada become your home?
After graduating from a high school outside of Boston, I joined the United States Air Force. My first, and last, duty station was Nellis AFB here in Las Vegas. I met my wife, Stacy Rocheleau, at country bar located outside the base. I fell in love and decided to make Nevada home.
Why did you become a lawyer?
When I met Stacy, she was in her first year of law school at the University of San Diego. In those days Nevada did not have a law school. Fast forward twenty years, I helped Stacy open her own law firm, taking on the role as a business and marketing manager. Becoming a lawyer seemed like the logical next step.
What did you like about law school?
I loved everything about Boyd. From my first class (civil procedure with Professor Stempel) to my last class (Remedies with Judge Nakagawa), I was thrilled to be learning the law. Great teachers, fantastic deans, and the best classmates you could ask for.
What are you doing now?
I am the managing attorney at Right Lawyers. This is a new role because Stacy was recently elected to be a Family Court Judge. We have three other attorneys working at the firm. We focus on divorce and custody matters and love this area of law.