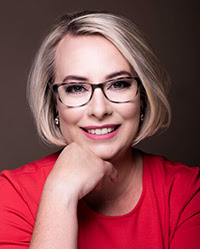 What was your first job?
I started work as a courier for a large laboratory in Las Vegas. The job required I pick up cultures and drop off reports to local doctors related to medical testing. I also served as dispatch for the other couriers. The job was fantastic because Las Vegas is a small community and the position introduced me to many doctors that I still work with today while handling personal injury cases. The rowdy group of coworkers were adept at playing pranks, and I would encounter the delivery vehicles filled with balloons, fake calls, and people who just popped out of nowhere to scare me. It was never dull on that team, and the position prepared me for the unexpected days as a solo practitioner.
What drew you to create Briscoe Law Group and what do you like most about owning your own firm?
While attending Boyd, I enrolled in a law firm management course, and a seed was planted to start my own firm. The course final required a complete business plan. I have always desired my own brand and client controls as a result of that first plan, despite changing practice areas over the years. Initially, learning the business side of the practice was intimidating. However, my clients and family have been my best support system. After a decade of working together, I have found my practice extremely fulfilling, because I can be authentic to myself and represent the clients of my choice.
Who in your life has been instrumental to your success?
Before attending Boyd, I took a position with a prominent local law firm as a paralegal to evaluate if law was the right fit for me. While there I worked with a talented local attorney Joseph "Sid" Kistler that mentored me. That guidance flourished into a friendship that has helped me with many career choices and life challenges. One valuable lesson instrumental to my success, was learning how to fail. Sid and I worked very hard, all hours, on a case in rural Nevada. I was extremely vested, but unfortunately the matter did not go as planned. I was devastated by this loss, but Sid wisely taught me how to lose with dignity despite the fatigue. He explained that best efforts often do not work out as planned with litigation, and instead of grief, a responsible attorney must immediately shift to the role of damage control. Importantly, he emphasized not to take the identity of a lawyer too seriously, to always treat people with respect, and not to fear new challenges or my style would stagnate. Sid assisted in my admission to Boyd, and when my father and husband suffered critical conditions, he was at the hospital with me. He taught me confidence, how to be a patient listener, and a great love of the Rolling Stones. He shaped me and numerous others as a talented litigator, but at heart, a teacher and friend. I am grateful for his mentorship.