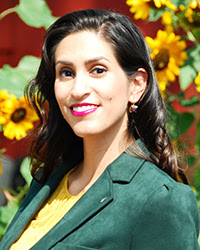 What was the toughest lesson you've learned so far in your career?
One of the most difficult lessons I've learned in my career (and life) so far is that failure is inevitable, but it's often where opportunity and life experience flourish. Those periods that have felt like failure have been some of my most formative. I now remind myself that when things don't go as planned, though frustrating, it's life redirecting me, and I'm usually better off as a result.
What drew you to your current role and what do you like most about your work there?
I am a partner at Adler & Villanueva in Carson City, Nevada. I've found that working in a smaller legal community has facilitated more personal and meaningful interactions with my clients, opposing counsel, the courts, and the community as a whole. Our firm performs work in a variety of practice areas, including bankruptcy, personal injury, adult guardianships, estate planning and probate. In sum, we help clients navigate the legal system while undergoing tragedy. Our clients rely on us during difficult times creating a connection that is amplified when working in a small community. I think this is what drew me to the rural community and my decision to pursue a boutique firm.
What is your elevator pitch for someone considering attending UNLV Boyd Law?
My elevator pitch for someone considering attending UNLV Boyd Law is: Community, Community, Community… If you want to feel like you're part of something bigger than yourself, I recommend attending Boyd. You won't have to go at it alone.