From Dean Dan - April 12, 2019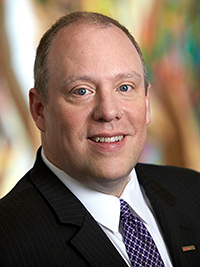 We are delighted to welcome Judge Carlos Bea from the United States Court of Appeals for the Ninth Circuit on Monday, April 22. Judge Bea will deliver our annual Judge Lloyd D. George Lecture on the Judicial Process at noon with a talk titled "Appellate Fact-Finding and the Abuse of Discretion Standard: The Allocation of Judicial Power Between Trial and Appellate Courts." This talk honors Judge Lloyd George, a long-time Nevada federal judge and mentor to generations of law students and fellow judges.
Judge Bea served as a judge of the San Francisco Superior Court from 1990-2003 after a distinguished career in private practice as well as teaching courses in civil litigation advocacy at Hastings College of Law and Stanford Law School. He was nominated by President George W. Bush to the United States Court of Appeals for the Ninth Circuit and was confirmed in 2003. Please click here to register. Later that afternoon, Judge Bea will join Nevada Supreme Court Justice Kristina Pickering and US District Court Judge James Mahan as a final-round judge in the 21st Annual Clark County Bar Association (CCBA) Moot Court Competition. My thanks to the CCBA for partnering with us to provide our law students this fantastic opportunity.
I would also like to extend my congratulations to student Christian Ogata (2L) who has been selected by the American Constitution Society (ACS) as a Next Generation Leader. ACS selects a small group of students from almost 200 chapters who have demonstrated strong leadership capabilities. This is the third year in a row UNLV Law has been honored to have a student named to this group of law student leaders. Thanks also to ACS faculty advisor Ruben Garcia.
Best,
Dan
Dean & Richard J. Morgan Professor of Law
daniel.hamilton@unlv.edu