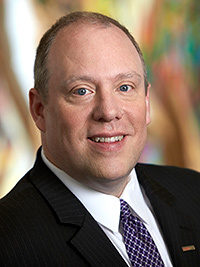 Last weekend, UNLV Boyd School of Law students, faculty, staff, and community celebrated in a virtual Barrister's Ball. Many thanks to Student Bar Association President Reema Hassanieh, and the SBA leadership for all their hard work in coordinating a wonderful evening, which included a toast to the accomplishments and success of the past academic year. Special thanks to keynote speaker, Eighth Judicial District Court Judge Cristina D. Silva.
I want to congratulate and thank the newly elected leadership of the SBA: President Greer Sullivan, Vice President Michael Brooks, Executive Treasurer Brandon Rusk, Executive Secretary Connor Riddle, and Representatives Cheyenne Kidd and Pranava Moody.
Congratulations to the SBA Awardees:
Community Awards
Advocacy Award - Speaker of the Assembly Jason Frierson
Justice Award - Chief Justice James W. Hardesty
Service Award - Athar Haseebullah, Executive Director, ACLU of Nevada
Student Awards
New Student Organization of the Year - Immigration Rights Association
Community Engagement Award - Public Interest Law Association
Organization of the Year - Black Law Students Association
Individual Leadership Award - Danielle Maatouk
Faculty & Staff Awards
Dean of the Year - Sara Gordon
Faculty of the Year – Nancy Rapoport
Adjunct Faculty of the Year - Ozzie Fumo
Staff of the Year - Nikki Harris
This weekend, the Society of Advocates, together with the Clark County Bar Association (CCBA), will host the UNLV Boyd CCBA Moot Court Competition. This year, the competition problem is centered around a motion to dismiss physical evidence, based on Fourth Amendment unreasonable search and seizure grounds. My thanks to all of the participating judges and faculty, and to SOA President Skylar Arakawa-Pamphilon, SOA Vice Presidents Paige Silva and Casey Rosenberg, along with our partners from the CCBA Stephanie Abbott, Andrew Coates, and Sunethra Muralidhara, and Amanda Stevens, President of the UNLV Alumni Board, for their work on this competition. I am grateful in particular to the final round judges: Nevada Supreme Court Justice Kristina Pickering and Justice Elissa Cadish, and Ninth Circuit Judge Jay Bybee. Special thanks to Boyd alums on the bench judging the competition: federal Magistrate Judge Brenda Weksler, Judge Nadia Krall, and Judge Rhonda Forsberg.
Be well,
Dan
Dean & Richard J. Morgan Professor of Law
daniel.hamilton@unlv.edu