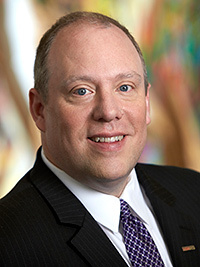 In these tough times, every bit of good news helps. I want to thank and congratulate the Career Development team at UNLV Boyd for the just released class of 2019 employment numbers. Our overall employment rate after 10 months is 92.6%, our second highest ever. It is wonderful to see so many of our grads doing well, and I want to thank Dean Rachael Adair, Nikki Harris, and Jennifer Cutshall, for their tireless work on behalf of Boyd students and graduates.
Congratulations also goes out to 2L Joseph Adamiak on his Peggy Browning Fund Fellowship this summer at Arriba Las Vegas Worker Center. Joseph is a Public Interest Fellow, Workplace Law Club leader, Workplace Law Concentration student and a Nevada Law Journal editor. Last summer he worked with Urban Law Firm and Boyd alum and partner Nathan Ring '10, representing unions and employees in Las Vegas. Joseph is our second Peggy Browning Fellow.
Lastly, I want to congratulate this year's Society of Advocates award recipients:
Judge Jacqueline Bluth, a UNLV Boyd alum, won the Trailblazer Award.
Boyd law student Zach Meyer won the Franny Forsman award for Excellence in Advocacy
Boyd law student Mary Huggins won the Robert Eglet Outstanding Advocate Award.
Thanks to the student leaders at the SOA for a terrific year, and for their fitting recognition of Judge Bluth and outstanding student advocates.
Be well,
Dan
Dean & Richard J. Morgan Professor of Law
daniel.hamilton@unlv.edu