From Dean Dan - April 19, 2019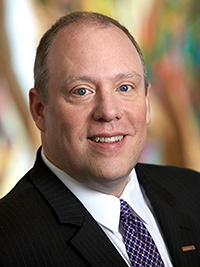 This week, Nevada's legal community came together to launch the new UNLV Boyd School of Law Justice Michael L. Douglas PreLaw Fellowship Program. This new initiative not only honors a trailblazer in our community, but will promote diversity and access to legal education at Nevada's law school.
My sincere thanks to John Bailey and Dennis Kennedy at the firm of Bailey Kennedy for hosting us, and all of the program's other sponsors: Cozen O'Connor, Justice Michael L. Douglas, Malcolm P. LaVergne, Justice Miriam Shearing, Snell & Wilmer, Weinberg Wheeler, and Caesars Corporation.
Organizations and individuals interested in recognizing Justice Douglas and supporting the program should contact the law school's Director of Development, Emily Irwin.
Best,
Dan
Dean & Richard J. Morgan Professor of Law
daniel.hamilton@unlv.edu