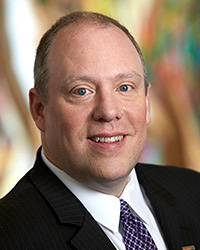 This past year has been particularly stressful and difficult for my family and me, intensified by the pandemic that has caused suffering for so many. Balancing my responsibilities as dean of the law school with the pressing needs of those closest to me has been an ongoing challenge. It is now clear to me that my family requires my full attention. Unfortunately, this means relocating and leaving Nevada to be near my wife and son for the foreseeable future.
With this in mind, and as the year draws to a close, I have made the decision to step down as Dean on June 30th. This is a difficult decision and not one made lightly. The good news is I will be able join our newest graduates and my colleagues at the graduation of the Boyd class of 2021. Believe me, there is no greater honor for a Dean (this Dean, anyway) than to send another class of young legal minds out into the world with the benefits of a Boyd education. This commencement affords all of us an opportunity to come together as a community after too long apart.
I have been in discussion with the Provost and he is putting a process in place to name an interim Dean at the end of June. In the meantime, for much of the day-to-day administration of the school, I'll be relying on our outstanding Boyd team to continue the day-to-day administration of the law school. In particular, Associate Dean Sara Gordon will manage day-to-day operations. I am grateful to Sara for taking this on, as she has in the past when I have been unavailable.
Together over the last eight years we have built one of the top public law schools in the country, earned top ranking for our legal writing program, and achieved one of the biggest jumps in national rankings of law schools over the past five years. And we've added several wonderful new faculty colleagues to our already impressive lineup.
We have increased state funding, and dramatically increased private philanthropy, including several million dollars in new scholarships and new grants. And most importantly, our students are more diverse and more accomplished than ever, with a commitment to serving the state and supporting each other.
There are not sufficient words to express my gratitude for all the great work, support, and friendship you've provided over my years as Dean. I took this job in 2013, grateful for the opportunity and not fully aware of how much this law school means to our city and our state.
I thank you for the privilege of serving as Dean. I have loved every minute of it.
Best,
Dan
Dean & Richard J. Morgan Professor of Law
daniel.hamilton@unlv.edu