From Dean Dan - August 30, 2019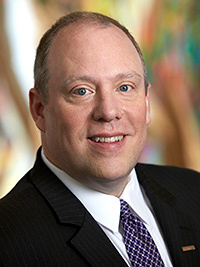 Welcome back to another great year at the UNLV William S. Boyd School of Law! This year, we welcome two new wonderful faculty members: Kathryn M. Stanchi and Joseph Regalia.
Kathryn M. Stanchi joins the faculty as the E.L. Cord Professor of Law. Professor Stanchi teaches writing courses, including legal research and writing, appellate advocacy, and two courses of her own creation, advanced persuasive strategies and drafting judicial opinions for social justice. She is the author of numerous articles on persuasion, rhetoric, feminist theory and writing, as well as two books on writing and persuasion, Legal Persuasion: A Rhetorical Approach to the Science (with Linda Berger) and Legal Reasoning and Legal Writing (with Richard Neumann and Ellie Margolis). She is a principal organizer of the United States Feminist Judgments Project, and co-editor of the volume Feminist Judgments: Rewritten Opinions of the United States Supreme Court. Before joining academia, Professor Stanchi was an associate in the litigation department of Debevoise & Plimpton, where she worked on a variety of commercial matters including patent, securities, and breach of contract cases, as well as a number of pro bono cases involving civil rights. This year, she was recognized with the the Association of Legal Writing Directors highest honor, the Linda Berger Award (named for UNLV Boyd faculty member Linda Berger!), for her lifetime dedication to and advancement of legal writing scholarship.
Joe Regalia joins us as an Associate Professor of Law from the firms of Wilson Sonsini, Sidley Austin, and King & Spalding. He went to UNLV and Michigan Law School before clerking for Judges Jennifer Dorsey and Andrew Gordon of the U.S. District Court, and then Judge Jay Bybee of the Ninth Circuit. He has taught at Loyola University Law School Chicago and the John Marshal Law School. Joe's research and teaching focuses on legal writing, persuasion science, technology and innovation, environmental law, and insurance law. Joe is currently developing a pilot project in partnership with leading legal tech and innovation experts across the globe. He holds positions in each of the legal writing organizations, including the Legal Writing Institute, the Association of Legal Writing Directors, and the Legal Writing Section of AALS.
Earlier this year the law school was honored to welcome Governor Brian Sandoval as a Distinguished Fellow in Law & Leadership. In this capacity, our law students will have an opportunity to work with and learn from a transformative governor for our state and a great partner to leaders around the country. On Thursday, September 12, 2019, we will host an inaugural symposium focused on leadership and public service as part of a new program in Law & Leadership. The symposium will feature panels of former Nevada and Western governors, sitting and former judges, as well as sitting and former state and U.S. senators from Nevada. A highlight of the day will be a lunch at Tam Hall celebrating Governor Sandoval and his contributions to the state. If you are interested in attending the symposium, the lunch, or both, please RSVP by clicking here.
Best,
Dan
Dean & Richard J. Morgan Professor of Law
daniel.hamilton@unlv.edu