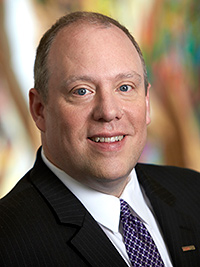 We've begun another exciting year here at Boyd, punctuated by the fact we've not only welcomed our largest incoming class to date but that we begin our 20th Anniversary. If you haven't yet done so, please mark your calendars for December 1 when we commemorate this wonderful milestone with a gala featuring a keynote talk by Joseph R. Biden, 47th Vice President of the United States. Details, tickets, and sponsorship opportunities can be viewed here.

I am also delighted to welcome two new wonderful faculty members: Stewart Chang and Frank Rudy Cooper.
Stewart Chang joins us as a Professor of Law from Whittier Law School. Prior to becoming a professor, he practiced public interest law for over a decade with the Asian Pacific American Legal Center of Southern California where he specialized in domestic violence, immigration, and family law. Professor Chang teaches Contracts, Immigration Law, and Family Law. His scholarship focuses on comparative law, family law, and immigration law with a focus on how those areas intersect with race, gender, and sexuality.
Frank Rudy Cooper joins the faculty from Suffolk University Law School as the William S. Boyd Professor of Law and Director of the Program on Race, Gender, and Policing. He writes in the areas of criminal procedure, masculinities studies, and critical race theory, including co-editing the book, Masculinities and the Law: A Multidimensional Approach with UNLV Law colleague Ann C. McGinley. Cooper's national service has included co-founding the SALT-LatCrit Faculty Development Workshop and the John Mercer Langston Writing Workshop. He will teach Criminal Procedure, Civil Rights, Criminal Law, and Race, Gender & Law.
From October 18-20, he and Professor Ruben Garcia will welcome legal scholars from around the country for the Western Law Professors of Color (WLPOC) & Conference of Asian Pacific American Law Faculty (CAPALF) Joint Conference here at Boyd. More on Professor Cooper can be found below in this week's Faculty Spotlight.
Best,
Dan
Dean & Richard J. Morgan Professor of Law
daniel.hamilton@unlv.edu
facebook.com/DeanDanHamilton