Friday, December 11, 2020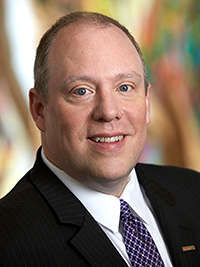 For the final Boyd Briefs of this unprecedented semester, I'd like to share some good news from around #BoydNation.
We are grateful for a multi-year grant from the San Manuel Band of Mission Indians that has enabled the law school to create the Indian Nations Gaming and Governance Program. This Program will hold its first webinar on Monday, December 14. The webinar features leading policy makers and practitioners from around the country, and will discuss the creation and implementation of the Indian Gaming Regulatory Act. For more information click here. This event is free and open to the public and you can register to join us here.
Today, the Legal Aid Center of Southern Nevada held its 20th Annual Pro Bono Awards. This wonderful event recognizes all those in the legal community who do so much critically important pro bono work for Legal Aid. The law school has partnered with Executive Director Barbara Buckley and Legal Aid since we opened our doors, and we are grateful for all they do for Boyd students, and for all Nevadans. Special congratulations to third year Boyd law student Cristian Gonzalez Perez, who was named the Pro Bono Student of Distinction.
Congratulations to UNLV Boyd Law Alum and Nevada State Senator Yvanna Cancela, on her appointment to the senior leadership of the Presidential Inaugural Committee for President-Elect Joe Biden and Vice President-Elect Kamala Harris. Senator Cancela will serve as Deputy Executive Director of the Inaugural Committee. Learn more here.
Congratulations to Professor Ngai Pindell on his Op-Ed published in "The Nevada Independent," Stop Leaving Money on the Table and Keep Families at Home around Theirs where he weighs in on Nevada's looming eviction crisis.

As always, best wishes for a safe and happy holiday.
Be well,
Dan
Dean & Richard J. Morgan Professor of Law
daniel.hamilton@unlv.edu