Friday, February 12, 2021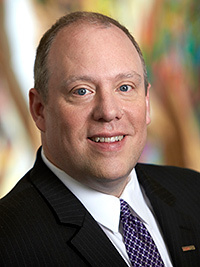 Boyd Nation now has over 2,500 alums who, in only 20 years, have transformed the bench and bar in Nevada. The UNLV William S. Boyd School of law is delighted to announce the winners of our 2020 Alumni Awards. Congratulations to our award winners:
Distinguished Service Alumni Award, Nicole Cannizzaro '10
The Distinguished Service Alumni Award is given to a graduate who has gone on to exceptional professional achievement through their service to the legal profession, the legal community, and the School of Law. Nicole's terrific accomplishments include her service as Nevada's Senate Majority Leader and her work in the Clark County District Attorney's office. In the legislature she has advocated for our state's most vulnerable communities, sponsoring legislation to protect senior citizens from elder abuse, to crack down on domestic violence offenders, and to eliminate barriers for disabled veterans to obtain medical treatment.
Alumni Volunteer Leadership Award, Colin Seale '12
The Alumni Volunteer Leadership Award recognizes and honors a UNLV William S. Boyd School of Law graduate who has made exceptional efforts to support the law school through time, service, and philanthropy. Colin's dedication and commitment to fighting for educational equality and his innovative work in creating the thinkLaw platform, is work that speaks volumes in our community. Colin's passion for the legal field is contagious and it has been on full display as he has visited with Boyd students and Douglas Fellows. Colin also serves on the Justice Michael L. Douglas PreLaw Fellowship Board in support of diversity initiatives at the law school.
Young Alumni Award, Bailey Bortolin '15
The Young Alumni Award is given to a graduate who is fewer than five years out of law school and who has made outstanding contributions to the legal community. Bailey serves as the Statewide Legal Services Policy Director of the Nevada Coalition of Legal Service Providers. She has advocated for low income Nevadans in areas of domestic violence, consumer protection, guardianship, and disability law. Bailey has been lending her time and expertise to help Nevadans since she was a Boyd student.
Alumnus of the Year, Marisa Rodriguez '13
The Alumnus of the Year Award is given by the alumni chapter board to a UNLV William S. Boyd School of Law graduate who has demonstrated a history of outstanding service to UNLV and to the School of Law. Marisa has given so much of her time and energy to support Boyd, from working with La Voz to being a member of the Justice Douglas PreLaw Fellowship Board. She currently serves as the Senior Deputy City Attorney for the City of North Las Vegas. Marisa is also a member and past president of the Latino Bar Association which has raised significant funds in scholarship support to help students in our community with preparation for the LSAT.
Be well,
Dan
Dean & Richard J. Morgan Professor of Law
daniel.hamilton@unlv.edu