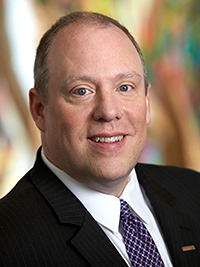 Part of what distinguishes UNLV Boyd is our faculty-led Programs and Centers. Two examples are the Saltman Center for Conflict Resolution and the UNLV Health Law Program. Each has important upcoming events:
We look forward to welcoming Professor Pat Chew on March 5 at 5:30 p.m. as she presents "Hiding Harassment" at the annual Beecroft Lecture on Conflict Resolution. Professor Chew is the Judge J. Quint Salmon and Anne Salmon Chaired Professor of Law at the University of Pittsburgh, where she is a University Chancellor's Distinguished Teaching Award recipient. We invite you to register for this event here. My sincere gratitude to the Beecroft family and the Dispute Resolution section of the Nevada Bar for their ongoing support of the law school.
Former Utah Governor and former U.S. Health and Human Services Secretary Michael Leavitt is giving a keynote address as part of the UNLV Health Law Program's half-day symposium, "Health Care Reform and the 2020 Election," on March 12. Other leading experts, including Dr. Arturo Bustamante (UCLA), Dr. Sara Collins (Commonwealth Fund), and Prof. Allison Hoffman (University of Pennsylvania), will provide non-partisan analyses of the leading proposals for Health Care reform. Registration for this event can be found here.
Lastly, I would like to thank to UNLV Boyd Law Distinguished Fellow Governor Brian Sandoval, Lauralyn Sandoval, Judge Barry Breslow, Judge Elliott Sattler and all the terrific Boyd alums who joined us last night at our Northern Nevada Reception. It is always great to reconnect with Boyd Nation. Thank you to Nakia Jackson-Hale, Executive Director of Alumni Relations and Special Events, and Carolyn Barnes, Director of Alumni Relations, for organizing another great event.
Best,
Dan
Dean & Richard J. Morgan Professor of Law
daniel.hamilton@unlv.edu