Friday, February 21, 2020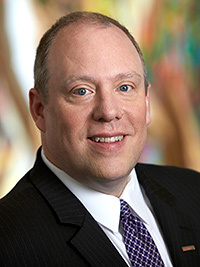 On Friday, UNLV announced a $9 million gift from the San Manuel Band of Mission Indians to the College of Hospitality and the Boyd School of Law. This transformative gift will make the university the nation's leading source for education and innovation related to tribal gaming operations and law.
This gift is the largest interdisciplinary gift the University has ever received. The historic agreement will add unique expertise on tribal gaming to the world's leading hospitality and gaming program, and add a tribal gaming emphasis to the nation's only master's degree program in gaming law.
At the UNLV Boyd School of Law, $3 million of the gift will support a professor-in-residence, a visiting professor, and a program administrator who will create opportunities for interdisciplinary dialogue and research on governance, regulation, and economic development issues. The Law School will also develop online courses on tribal governance and gaming regulation, expand its Tribal Law Practicum for students, and conduct an annual workshop or symposium on emerging topics and issues of interest to Native American gaming.
The San Manuel Band of Mission Indians is one of the leaders in tribal gaming in the country, and has made a sustained commitment to philanthropy and research. We are deeply grateful for their partnership, and look forward to building the nation's leader in developing best practices for tribal gaming law, policy and governance. This extraordinary gift will enable UNLV Boyd to take on a leading role nationally in an area of the law that is rapidly evolving.
Best,
Dan
Dean & Richard J. Morgan Professor of Law
daniel.hamilton@unlv.edu