From Dean Dan - February 22, 2019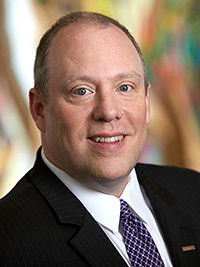 Across the nation, law schools and universities are considering the critical issues surrounding the First Amendment and free speech in the context of higher education. At the UNLV Boyd School of Law, we are fortunate to have Mark Yudof, a distinguished leader in the field and in American higher education, teaching our students and hosting an annual conference at Boyd on The First Amendment on Campus. On Monday, February 25, beginning at 9:00am, we will gather in the Thomas & Mack Moot Courtroom for a discussion of these timely and critical issues. Mark Yudof brings unparalleled expertise to these questions, serving as President Emeritus and Professor of Law at Berkeley, past chancellor of University of California System of Higher Education, past president of University of Texas, and past dean of University of Minnesota Law School.
Participants in this conference include:
Sanford Levinson, The Garwood Centennial Chair in Law, University of Texas School of Law
Rachel Moran, Dean Emerita and Michael J. Connell Distinguished Professor of Law, UCLA School of Law
Barbee Oakes, Chief Diversity Officer, UNLV
Charles Robinson, General Counsel and Vice President of Legal Affairs, University of California
John Valery White, Ralph Denton Professor of Law, UNLV Boyd School of Law
This event is free and open to the public. For a schedule and to register, please RSVP here.
My thanks to Professor Sara Gordon, Associate Dean for Academic Affairs, who organized this timely and important discussion.
Best,
Dan
Dean & Richard J. Morgan Professor of Law
daniel.hamilton@unlv.edu
facebook.com/DeanDanHamilton