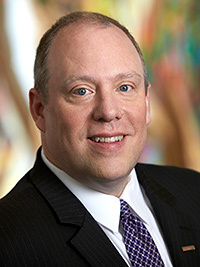 Last night, we held the 21st Annual Public Interest Law Association Silver State Auction. This annual event raises funds for law students to do public interest work in the summer. I want to thank PILA President, Alexis Taitel, Vice President, Chelsea Armstrong and Vice President of the Auction, Liz Davenport for making this terrific event happen.
I want to congratulate the following award recipients from last night:
Silver State Staircase Award: Mona Kaveh, Kemp Jones Coulthard LLP
Mona is actively involved with Children's Attorneys Project through the Legal Aid Center of Southern Nevada, where she represents abused and neglected children who are placed in foster care.
The Silver Embrace Award: Judge Frank Sullivan
Judge Sullivan serves as Juvenile Court Judge presiding over child welfare cases involving abused and neglected children. He has long served the needs of our children and their families.
The Silver State Community Excellence Award: Court Appointed Special Advocates - Las Vegas
The mission of the CASA program is to support and promote court-appointed volunteer advocacy for abused and neglected children so that they can thrive in a safe, permanent home.
I also want to thank all of our sponsors and those who donated to PILA to support our law students.
This weekend, the Society of Advocates brings the Nevada Justice Association's Trial Advocacy Competition to Boyd Law. I very much want to thank Robert and Tracy Eglet for their exceptional generosity in support of the Boyd Trial Team. The final round of the competition, on Saturday, will be judged by Justice Kristina Pickering, Judge Jacqueline Bluth, Robert Eglet, and Kara Simmons.
Best,
Dan
Dean & Richard J. Morgan Professor of Law
daniel.hamilton@unlv.edu