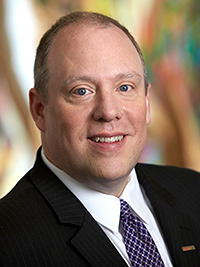 Congratulations to all those who took part in last week's Society of Advocates 1L Mock Trial Competition, sponsored by the Nevada Justice Association. Thank you to SOA Mock Trial Chair Trisha Delos Santos, SOA President Skylar Arakawa-Pamphilon, and all of the student leaders at the SOA who made this competition such a success. As always, thanks to Robert and Tracy Eglet of the firm Eglet Adams, for their exceptional generosity in support of the Trial Team at Boyd.
Forty-eight 1L's prepared opening statements, direct and cross examinations, closing arguments, and objection arguments as part of the competition. Thanks especially to Nevada Supreme Court Justice Lidia Stiglich, Nevada Court of Appeals Judge Bonnie Bulla, and Federal District Court Judge Andrew Gordon for judging the final round. Here are the results of the competition:
First Place:
Kaitlin McCormick-Huhn
Terra Shepard
Valarie Kuschel
Caitlan McMasters
Second Place:
Della Lyle
Colleen Craig Freedman
Michael Goutsaliouk
Servando Martinez
Third Place:
Priscila Venzor
Roland Brunner
Serena Ruedas
Christian Hanks
Fourth Place:
Alex Ballard
Nicole Walsh
Alix Goldstein
Shaelyn Dieter

Robert Lemus received the highest individual score in the competition and won Best Overall Advocate and Best Closing Argument. Millie Mummery won the Best Opening Statement.
We also thank the following event sponsors:

Hicks & Braiser Law Firm
Bertoldo, Baker, Carter, & Smith
Aldrich Law Firm
Ruiz Law Firm
Kim Surratt
Moss Berg Injury Law
Naqvi Accident Injury Law
Bighorn Law
Panish, Shea, & Boyle LLP
VIP Law

In more good news from the Society of Advocates, last week law students Andre LeBonte and Natasha Sharma competed in the National Native American Law Student Association Moot Court Competition. This year's problem required the parties to address state taxation issues on Indian reservations and treaty conflicts. Thank you to SOA Faculty Advisor Cameron Lue-Sang, and Professors Bret Birdsong, Lori Johnson, Joe Regalia, Kathy Stanchi, and Frank Fritz; Attorney Kathleen Bliss; law student Paige Silva; and to NALSA moot court alums Kostan Lathouris and Jim Hoffman for helping the team prepare.
Earlier this week, as part of Women's History Month we were honored to present a keynote talk by Anne Bingaman, former Assistant Attorney General for Antitrust with the Department of Justice from 1993 – 1996. This discussion was hosted by the Senator Harry Reid Civic Dialogue Program, which brings leading public officials, journalists, academics and thought leaders to the UNLV Boyd School of Law.
On Monday, March 8th at 5:30pm, please join us for the Saltman Center for Conflict Resolution's 2021 Memorial Beecroft Lecture sponsored by the Alternate Dispute Resolution Section of the State Bar of Nevada. Martha Minow, 300th Anniversary University Professor at Harvard, and former Dean of Harvard Law School, will present a talk on Restorative Justice and Anti-Racism. Professor Minow will discuss what role restorative justice work can play in combating racial injustice. For more information and to register for the event, click here.

Be well,
Dan
Dean & Richard J. Morgan Professor of Law
daniel.hamilton@unlv.edu