From Dean Dan - March 1, 2019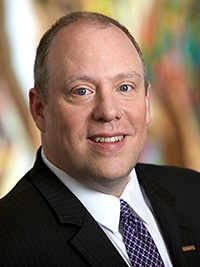 I am delighted to share a couple of alumni updates from around Boyd Nation:
Governor Steve Sisolak has appointed Deonne Contine (J.D. '05) to serve as director of the Department of Administration. Deonne has over 12 years' experience in public service, most recently as the executive director of the Nevada Department of Taxation. Prior to that she was a deputy in the Nevada Attorney General's office where she served as legal counsel to, among others, the Public Employee's Benefits program, boards and commissions related to real estate regulation, the Department of Business and Industry, and the Department of Taxation.
Becky Harris (LL.M. '16) as joined the UNLV International Center for Gaming Regulation (ICGR) as an academic fellow with an emphasis in the study of sports betting. In this role, Becky will collaborate with stakeholders on behalf of ICGR to finalize the formation, launch, and first convening of the U.S. Sports Betting Forum—an outlet designed to convene stakeholders to discuss policy and regulatory issues relating to legal sports wagering. Becky served as the first female chair of the Nevada Gaming Control Board where she helped guide the Nevada gaming industry through several high-profile social issues. Before being appointed to the Board, Ms. Harris represented State Senate District 9 in Clark County for two legislative sessions.
I would also like to thank Professor Rachel Anderson for bringing us another great group of 130 government students from Cheyenne High School, taking part in the Seventh Annual Voting Rights Project. My gratitude to the student leaders at BLSA for helping with this important initiative.
Last week, we also hosted our second Health Law Program - 2019 Health Law Conference which focused on containing healthcare costs in Nevada. I want to thank and congratulate David Orentlicher, Max Gakh, Christine Smith, and other members of the Health Law Program, including Stacey Tovino, Sara Gordon and Ann McGinley for putting on a terrific conference on "Making the Affordable Care Act Affordable" last week here at the law school. The conference brought in speakers from among other places, Johns Hopkins, the University of Toronto, the Culinary Health Fund, and private industry to discuss this critical issue. David O. did a marvelous job promoting this important event. You can hear him on KNPR here. I also want to thank our partners in the UNLV School of Medicine, the UNLV Department of Environmental and Occupational Health, and the UNLV School of Community Health Sciences. The Health Law Program is a great collaboration bringing excellent programming to the law school and around the Nevada System of Higher Education.
Best,
Dan
Dean & Richard J. Morgan Professor of Law
daniel.hamilton@unlv.edu
facebook.com/DeanDanHamilton