From Dean Dan - March 15, 2019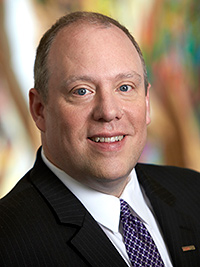 This week, the UNLV William S. Boyd School of Law was ranked 58th out of 192 accredited law schools in US News & World Report's 2020 annual list of best graduate and professional schools. This is our highest ranking ever, and the law school has moved 25 points in the last four years. We are particularly delighted that our Lawyering Process program was again ranked first in the nation and our Saltman Center for Dispute Resolution jumped five spots rising to fifth nationally. I invite you to read our press release here. While we are always excited to see our programs nationally recognized, our focus remains on building a great law school that serves our students and our community.
I want to thank Professor Anne Traum, the Ninth Judicial Circuit Historical Society and the Federal Bar Association who this week brought a terrific panel to Boyd on Women in the Law, Going First and Going Forward: Nevada. The panelists were Judge Johnnie Rawlinson of the U.S. Court of Appeals for the Ninth Circuit; Judge Gloria Navarro, the Chief Judge of the District Court; Franny Forsman, former Federal Public Defender; and Becky Harris, former Chair of the Nevada Gaming Control Board and former Nevada State Senator. We reconvened in the afternoon, where Judge Rawlinson, Judge Jay Bybee of the Ninth Circuit, Court of Appeals staff, and UNLV Law faculty helped our students hone their federal appellate practice and advocacy skills.
Best,
Dan
Dean & Richard J. Morgan Professor of Law
daniel.hamilton@unlv.edu
facebook.com/DeanDanHamilton