From Dean Dan - March 22, 2019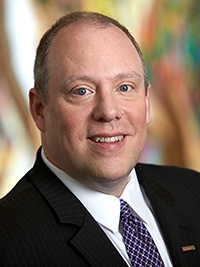 On April 11th at 4pm, Senator Harry Reid, with the UNLV Boyd School of Law, will bring to campus an important discussion of Anti-Semitism in America. UNLV is pleased to welcome nationally recognized authors Dr. Deborah E. Lipstadt from Emory University and Jonathan Weisman of the New York Times.
Dr. Deborah Lipstadt is the Dorot Professor of Modern Jewish History and Holocaust Studies at Emory University and the author of Antisemitism: Here and Now. Her landmark book Denying the Holocaust: The Growing Assault on Truth and Memory earned national acclaim, and her book History on Trial: My Day in Court with a Holocaust Denier won the 2006 National Jewish Book Award. Dr. Lipstadt is the recipient of the Albert D. Chernin Award, the highest honor awarded by The Jewish Council for Public Affairs.
Jonathan Weisman is a veteran Washington journalist with a career in journalism that stretches back 30 years. He is the deputy Washington editor at The New York Times, and author of (((Semitism))), a powerful book that examines how we can fight anti-Semitism in America. He has reported for The Baltimore Sun, The Washington Post, USA Today, The Wall Street Journal, and others. Jonathan's TV and radio appearances have included numerous interviews on CNN, MSNBC, PBS Newshour, Fox News, and NPR.
My sincere appreciation to NSHE Chancellor Thom Reilly as well as UNLV President Marta Meana, College of Southern Nevada President Frederico Zaragoza, Nevada State College President Bart Patterson, and Anti-Defamation League Nevada Chapter President Jolie Brislin for their support around this crucial conversation.
I hope you can join us for this important event on April 11th at 4pm at Tam Alumni Center Grand Hall. The event is free and open to the public but please register through this link.
Best,
Dan
Dean & Richard J. Morgan Professor of Law
daniel.hamilton@unlv.edu
facebook.com/DeanDanHamilton