From Dean Dan - May 10, 2019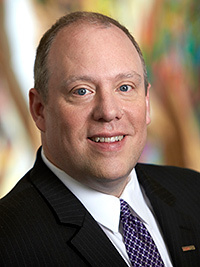 On May 17 at 10 a.m., the UNLV Boyd School of Law will hold our 2019 Commencement Ceremony. We look forward to recognizing our graduates and all they have accomplished. This year, we are honored to welcome U.S. Senator Jacky Rosen as our commencement speaker.This year's faculty remarks will be given by Ann C. McGinley, William S. Boyd Professor of Law. Student remarks will be made by full-time J.D. graduate Alexis Duecker and part-time J.D. graduate Carmen Gilbert.

The ceremony will recognize the outstanding achievements of our J.D. and LL.M. students.

William S. Boyd Outstanding Graduate Award
Recognizes scholastic achievement, overall leadership, and contribution to the law school community

Lucy Crow
James E. Rogers Outstanding Scholastic Achievement Award
Recognizes outstanding overall scholastic achievement

David Chavez
Carmen Gilbert
Barbara Buckley Community Service Award
Recognizes outstanding commitment to community/public service

Paloma Guerrero

Dean's Awards
Recognizes individual contributions or accomplishments of note to the law school community

Austin Barnum
Rebecca Crooker
Robin Gonzales
Caleb Green
Monique Jammer
Marc Kustner
Ellsie Lucero
Emily Meibert
Ariana Reed
Connor Saphire
David Snyder
Brianna Stutz
Alexis Wendl
Shannon Zahm

Clinic Legal Education Association Award
Recognizes excellence and achievement in the clinical program

Caleb Green
LaFrance-Trimble Award
Recognizes an outstanding graduate in the Intellectual Property Concentration

Matthew McKissick

Scribes, The American Society of Legal Writers
Recognizes excellence in legal writing while in law school

David Chavez
Theresa Guerra
Maliq Kendricks
Brianna Stutz
Shannon Zahm

Dan
Dean & Richard J. Morgan Professor of Law
daniel.hamilton@unlv.edu