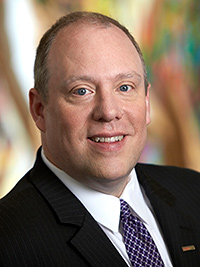 Today the legal community came together to celebrate the hard work of the class of 2018. I would like to congratulate our newest graduates and extend my thanks to the members of the bar and bench, and especially our commencement speaker Governor Brian Sandoval. My sincere appreciation as well to Bill Boyd, Barbara Buckley, Beverly Rogers, and Sam and Lexy Lionel for joining us on stage to present graduation awards. Many thanks as well to Dean Frank Durand, Kelly Boan, and the Graduation Committee.
I am also delighted to share the following updates from Boyd Nation:
Governor Sandoval has named Sandra Douglass Morgan ('03) to the Nevada Gaming Commission, a part-time five-person panel charged with making the final decisions on state gaming matters.
James Lovett ('17) will begin pursuing a medical degree this fall at the UNLV School of Medicine, the first student to have enrolled in both professional programs.
Kris Kalkowski ('18) won first place in the American Bar Association Business Law Section's annual Mendes-Hershmam student writing contest for his paper "Recognizing an Overcorrection: A Proposal for Nevada's Policy on Non-Compete Agreements."
Second-year student Paloma Guerrero has been awarded a 10-week summer fellowship by the Peggy Browning Fund, which provides law students with unique, diverse and challenging work experiences fighting for social and economic justice. Paloma will spend her fellowship working at the New Orleans Workers' Center for Racial Justice in New Orleans.
Best,
Dan
Dean & Richard J. Morgan Professor of Law
daniel.hamilton@unlv.edu
facebook.com/DeanDanHamilton