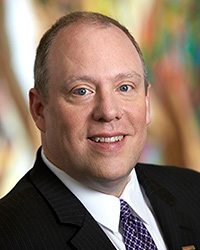 Congratulations to the newest alums of Boyd Nation! Today, we were delighted to celebrate our commencement in person with faculty, staff, students and their families. We are grateful to our namesake, Bill Boyd, Legal Aid Center of Southern Nevada Director, Barbara Buckley, and UNLV President Dr. Keith Whitfield for their messages and to Magistrate Judge and alum, Brenda Weksler for her keynote talk. As always, we are appreciative of the UNLV Boyd and Thomas & Mack communities for coming together to create such a memorable event.
Congratulations also goes out to two of our law students Cecilia Diaz and Tania Gonzalez Contreas. They have been awarded The Peggy Browning Fund Fellowship, which provides stipends to law students who dedicate their summer to advancing the cause of workers' rights by working for labor unions, worker centers, labor-related not-for-profit organizations, union-side law firms and other nonprofit organizations. These fellowships are highly competitive, and the award is a tribute to their outstanding qualifications. This summer, Cecilia will be at Arriba Las Vegas Workers Center in Las Vegas, NV and Tania will be at the National Day Laborer Organizing Network in Pasadena, CA.
And in this, our last issue of Boyd Briefs 2020-2021, we would be remiss in failing to mention the retirement of Dean Frank Durand. Dean Durand has been with UNLV Boyd since it's doors opened in 1998 and the Boyd community is better for it. We wish Frank & Veronica every happiness in their retirement.
It has been an honor and a privilege to serve as Dean of the UNLV William S. Boyd School of Law. I have loved every minute of it.
Be well,
Dan
Dean & Richard J. Morgan Professor of Law
daniel.hamilton@unlv.edu