From Dean Dan - May 17, 2019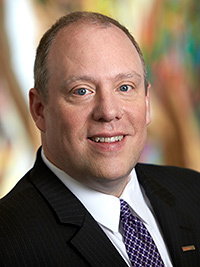 This is our last issue of Boyd Briefs for the academic year. We are busy planning a fantastic line up of events, speakers and conferences for next year, and look forward to sharing a full schedule soon.
On Tuesday, May 21st, UNLV Boyd School of Law is hosting a workshop, Women in the Boardroom: Pathways to a Corporate Board Seat. I would like to thank Anne Ettley, Executive Director of the National Association of Corporate Directors and Julie Murray, President of the Nevada International Women's Forum for making this event possible. The goal of this workshop is for participants to share information and best practices, and to learn about the pathways to a corporate board seat. Topics covered will include:
Building Your Personal Brand
What Type of Board is Right for You?
Roles of a Corporate Board Member
Information is available online here, including a program agenda and a link to register. Thank you especially to our sponsors: Deloitte, Paragon Gaming, and Semler Brossy.
I am delighted to congratulate this year's winner of the Faiss Fellowship, alum Daniel Hansen. Daniel is a Staff Attorney at Nevada Legal Services in Reno. He handles real estate and landlord/tenant issues; consumer issues, including bankruptcy; and denial of government benefits. While Daniel was at Boyd, he belonged to the Public Interest Law Association, participated in Alternative Spring Break, was a Student Attorney in the Immigration Clinic, and graduated with Highest Pro Bono Honors. The Faiss Fellowship was created to benefit Boyd graduates who are committed to working in public interest law. The Fellowship was established in honor of Robert D. Faiss, a prominent gaming law attorney with a long history of public service. Mr. Faiss was also an adjunct professor in gaming law and policy at Boyd. The Fellowship was made possible by a generous donation from MGM Resorts International.

I want to thank the UNLV Boyd School of Law community for a great 20th anniversary filled with fantastic events and incredible accomplishments from across Boyd Nation.
On behalf of the faculty and staff, I wish you a wonderful summer.
Best,
Dan
Dean & Richard J. Morgan Professor of Law
daniel.hamilton@unlv.edu