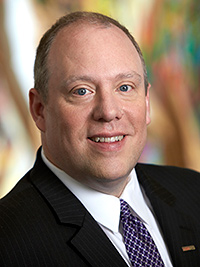 This is our last issue of Boyd Briefs for the academic year. We are already busy planning a fantastic line up of events, speakers and conferences for next year, highlighted by our 20th anniversary at UNLV Boyd School of Law. Please join us on December 1 for our 20th year celebration!

We look forward to sharing a full schedule soon but please mark your calendars now for the following fall events:
I want to thank the UNLV Law community for another great year filled with accomplishments from across Boyd Nation. On behalf of the faculty and staff, I wish you a wonderful summer.
Best,
Dan
Dean & Richard J. Morgan Professor of Law
daniel.hamilton@unlv.edu
facebook.com/DeanDanHamilton