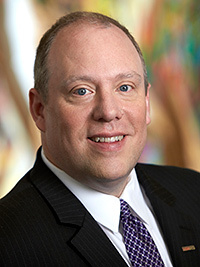 Our professors remain at the forefront of providing good and important legal insight during this pandemic and their efforts are greatly appreciated.
Professor Ruben Garcia is quoted extensively in this informative piece in TIME where he addresses the issue of employee safety.
Professor Francine Lipman was interviewed by USA TODAY in an article about stimulus payments to working families.
Professor Ian Bartrum in an article in the Las Vegas Review-Journal on governors' rights during the current shut-down.
The Boyd Law faculty continues to show their dedication to their communities, both abroad and here at home.
Be well,
Dan
Dean & Richard J. Morgan Professor of Law
daniel.hamilton@unlv.edu