From Dean Dan - November 1, 2019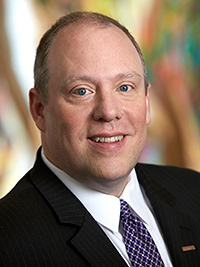 It's been an exciting week at the law school, and I am delighted to share some updates:
Congratulations to Dean Frank Durand who this week received the inaugural Inspira Award from the Las Vegas Latino Bar Association. As Dean of Students, Frank has for two decades played a leading role shaping the law school and supporting thousands of Boyd students.
Every year, the Nevada Law Journal (NLJ) works closely with the Nevada Supreme Court to prepare a White Paper and an accompanying symposium addressing an important legal issue in Nevada. This year's White Paper, "To Bail or Not to Bail: Protecting the Presumption of Innocence in Nevada," considers bail reform in Nevada and provides an analysis of reform efforts across the country. Today, we welcomed Justice James Hardesty who delivered words of welcome and Maryland Attorney General Brian Frosh and Nevada Attorney General Aaron Ford who gave a keynote talks at this symposium. The symposium also welcomed judges, law enforcement leaders, and legislators from across Nevada. I want to thank the NLJ for another excellent series of White Papers and this year's White Paper can be found here.
The Justice Michael Douglas PreLaw Fellowship Program met this week with students at Cheyenne High School in Las Vegas. My thanks to Justice Michael Douglas, Bryan Scott from the Las Vegas city attorney's office, BLSA President Jazmine Thompson, La Voz President Nicole Bastos, Aariel Williams, Lindsey Baker, and Nakia Jackson Hale for talking with Clark County students who are interested in pursuing an legal education.

Best,

Dan
Dean & Richard J. Morgan Professor of Law
daniel.hamilton@unlv.edu