Friday, November 16, 2018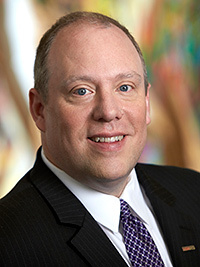 The Saltman Center for Conflict Resolution at UNLV Boyd is nationally and internationally recognized for its work on conflict resolution and Alternate Dispute Resolution. The Center is directed by Saltman Professor of Law, Jean Sternlight, one of the leading scholars in the field of law and psychology. The Associate Director is Professor Lydia Nussbaum, who directs the Mediation Clinic at Boyd and who has placed several articles on dispute resolution in top law reviews. The Center hosts a variety of conferences, lectures, workshops, competitions, clinics, and courses. The Fall newsletter for the Saltman Center, The Desert Talking Piece, is now out. It highlights our faculty's scholarly work and the opportunity the clinic provides for students to engage in arbitration while still in law school. Please take a look at the newsletter here. As always, I'd like to thank Michael and Sonja Saltman for their generosity and vision in creating the Saltman Center which has for many years been ranked in the top ten Alternative Dispute Resolution programs nationally.
I also want to congratulate two of our alumni who were recognized by Nevada Legal Services at its annual Champions of Justice Luncheon for their contributions to the Nevada Legal Community. We're extremely proud of Jeffrey Gronich ('13), Pro Bono Workshops Attorney Award and Carlos Morales ('14), Pro Bono Family Law Attorney Award.
Best,
Dan
Dean & Richard J. Morgan Professor of Law
daniel.hamilton@unlv.edu
facebook.com/DeanDanHamilton