From Dean Dan - November 8, 2019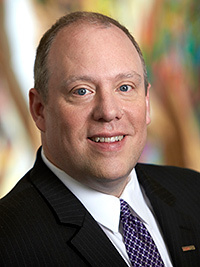 For the past two days the law school has taken part in #RebelsGive, a 1,957 minute fund raising event held university-wide celebrating the founding of UNLV in 1957. We are fortunate and grateful to have three generous donor challenges, where your gifts will be matched dollar-for-dollar. Please join me in supporting the law school by taking advantage of one of these three terrific challenges here:
$5,000 match from the UNLV Boyd Alumni Board in support of a scholarship endowment set up by the Board. A great way for alums to support future Boyd students.
$10,000 match for the Immigration Clinic from an anonymous donor who wanted to help the Clinic's work.
$25,000 scholarship match from Sam & Ash, a new law firm in town which is already investing in our students and in our community.
Congratulations to 3L Corey Hallquist who won the 2019 Shannon Bybee Scholarship Award which is given by the International Association of Gaming Advisors (IAGA). Shannon Bybee was one of IAGA's founders, a gaming attorney, and a pioneer in casino operations and gaming law, and this award recognizes "the best scholarly research papers written on relevant gaming topics by accredited law school students as part of their class work." You can view his paper, "Surveillance as a Tool for Efficiency and Legal Concerns," on the IAGA website here.
Best,
Dan
Dean & Richard J. Morgan Professor of Law
daniel.hamilton@unlv.edu