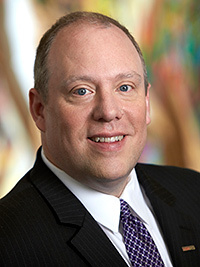 As I reviewed the list of names on the Nevada ballot this past week, I counted 16 members of Boyd Nation running in races at the executive, judicial, legislative, and local level across the Silver State. One of my favorite statistics is that one in four active members of the Nevada Bar are graduates of UNLV Law, and this recent midterm further highlights the impact the law school continues to have in our state. From the District Attorney in Washoe County, to the Speaker of the Nevada Assembly, to the District Court bench, our graduates are leaders in all branches of government across Nevada. I would like to acknowledge and extend my sincere appreciation to all of those who ran – win or lose – and I want to congratulate our student and alumni who were elected on Tuesday.
Yvanna Cancela ('20), Nevada State Senate, District 10
Zachary B. Conine ('13), Nevada Treasurer
Edgar Flores ('12), Nevada State Assembly, District 28
Aaron Ford (Visiting Student), Nevada Attorney General
Jason Frierson ('01), Nevada State Assembly, District 8
Elana Graham ('10), Las Vegas Justice Court, Department 1
Christopher Hicks ('01), Washoe County District Attorney
Tierra Jones ('06), Eighth Judicial District Court, Department 10
James Ohrenschall ('09), Nevada State Senate, District 21
Keith Pickard ('11), Nevada State Senate, District 20
Mason Simons ('03), Elko Township Justice of the Peace, Department A
Robert Telles ('14), Clark County Public Administrator
I would also like to congratulate 3L David Stern who has won the 2018 Shannon Bybee Scholarship Award which is given by the International Association of Gaming Advisors (IAGA). Named for Shannon Bybee who was one of IAGA's founders, a gaming attorney, and a pioneer in casino operations and gaming law, this award recognizes "the best scholarly research papers written on relevant gaming topics by accredited law school students as part of their class work." You can view his paper, "It's Time for Wizards to Give Up the Illusion and Show Their Cards: How Wizards of the Coast Circumvent Gaming Law to Make Millions," on the IAGA website.
Best,
Dan
Dean & Richard J. Morgan Professor of Law
daniel.hamilton@unlv.edu
facebook.com/DeanDanHamilton